Each March the Japan LED Association brings the top manufacturers from all over the world together at the LED NEXT STAGE. Market leaders find themselves with the opportunity to show off the newest LED and OLED lighting products to influential designers, engineers and buyers. Ready to order items, production models and concepts on display guide the future of the lighting industry. This season 's event placed emphasis on store and city design.
At this year's show, GRE Alpha's booth featured interactive product displays allowing visitors to experience firsthand the high quality of its products. GRE Alpha showcased its new EnOcean dimming module as well as PSE-certified LED drivers including the SLD-DIM DALI and SLD dimming module (1-10V+PWM). With the global market in mind, the firm provides the same technology in 868MHz and 902MHz modules that Japanese customers can incorporate into their products for overseas markets. This was GRE Alpha's second year participating in this event. Those in attendance reported a 25 percent increase in product inquiries.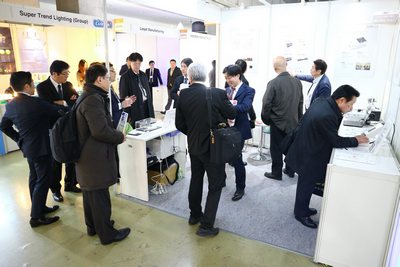 There will be additional opportunities to see live demonstrations. GRE Alpha will also be participating in the Lightfair International 2018 trade show, slated to be held in from May 8 to 10 in Chicago. LFI is the world's largest annual architectural and commercial lighting trade show and is sponsored by the International Association of Lighting Designers and the Illuminating Engineering Society. The main focus of LFI this year will be smart cities.
About GRE Alpha
GRE Alpha® Electronics, Ltd. specializes in the design and manufacture of solid-state lighting power supplies and lighting control accessories which are the lifeblood of indoor and outdoor LED lighting systems. Unlike many in the LED industry, GRE Alpha focuses on a modular approach. Their products can be used either in conjunction with existing systems or with new setups.
With more than two decades of power conversion expertise and a commitment to innovation, GRE Alpha engages with industry pioneers to deliver highly efficient, installation-ready and agency-approved LED power conversion products for a wide variety of industry applications.
Filed in: Company News