HONG KONG – The 2018 Guangzhou International Lighting Exhibition is in the books. The "THINKLIGHT: Embracing Changes"-themed event featured 2,602 exhibitors from more than 140 countries. The show focused on the latest lighting applications, LED technologies, equipment and components. During a preshow interview, GRE Alpha CEO Executive Director, Richard Fong, expressed that this year's theme means being, "dynamic, flexible and smart." The short video elaborates on smart lighting trends with a special focus on how the Internet of Things (IoT) connectivity is changing the landscape.
Several members of the GRE Alpha team joined 165,000 visitors in attendance at the Jun. 9-12 event at the China Import and Export Fair Complex in Guangzhou, China. The team expressed satisfaction with the exposure received by the products featured at the show. "Exhibit visitors showed an increased interest in Digital Addressable Lighting Interface (DALI) as a lighting management protocol in China," said Fong. It is, therefore, no surprise that GRE Alpha's SLD-DIM-DALI constant voltage dimming module attracted many visitors to the booth. With 255 dimming levels and a wide range DC input, the SLD-DIM-DALI module is efficient and easy to install.
GRE Alpha also co-launched the SLD-DIMTW constant voltage tunable white module for the CITIZEN LCN-C01B with Citizen's COB. This unique dimming module takes a 0-10V/1-10V control signal and produces a smooth, dynamic color temperature shift from 2000K to 8000K. Depending on the application situation, this plug-and-play dimming module creates eye-catching, flicker-free color temperature changing without color distortion.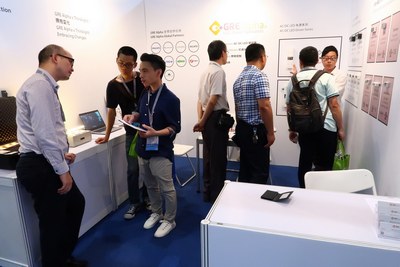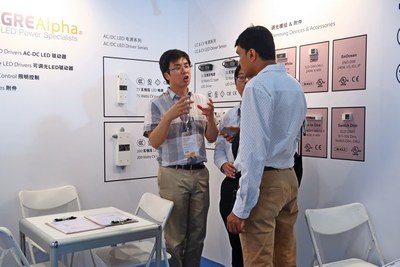 Not to be outdone, GRE Alpha's EnOcean dimming modules also received a lot of attention from exhibit visitors. These modules allow for smooth, flicker-free dimming of lighting fixtures utilizing any of EnOcean's certified Energy Harvesting Wireless Switches. The ENO-DIM module utilizes EnOcean's proprietary communication frequencies, allowing for noise-free near-instantaneous feedback.
ENO-DIM applications include architectural lighting, effect and contour lighting, general commercial illumination, warehouses, signage, strip lighting and more. The powerful combination of GRE Alpha's dimming technology and EnOcean's self-powered sensors and switches are poised to revolutionize smart building lighting design.
GRE Alpha's XLD75 and XLD200 architectural LED drivers were also in the spotlight. These modules feature easy monitoring and installation in a rugged design suitable for harsh environment applications.


About GRE Alpha


GRE Alpha® Electronics, Ltd. specializes in the design and manufacture of solid-state lighting power supplies and lighting control accessories which are the lifeblood of indoor and outdoor LED lighting systems. Unlike many in the LED industry, GRE Alpha focuses on a modular approach. Their products can be used either in conjunction with existing systems or with new setups.
With more than two decades of power conversion expertise and a commitment toward innovation, GRE Alpha engages with industry pioneers to deliver highly efficient, installation-ready and agency-approved LED power conversion products for a wide variety of industry applications.
www.grealpha.com
Filed in: Company News