LED accessories expert highlights new LED dimming modules at annual event
HONG KONG - Premier lighting industry experts from around the world, including representatives from GRE Alpha's three regional service centers gathered for the 19th Hong Kong International Lighting Fair (Autumn Edition). The event, organized by the Hong Kong Trade Development Council (HKTDC), drew more than 650 brands and upward of 2,700 companies with the purpose of highlighting the best products and emerging trends in the industry. In a post event survey conducted by the HKTDC, respondents considered household lighting (29 percent) to have the greatest growth potential in 2018, followed by LED and green lighting products (24 percent) and commercial lighting (16 percent).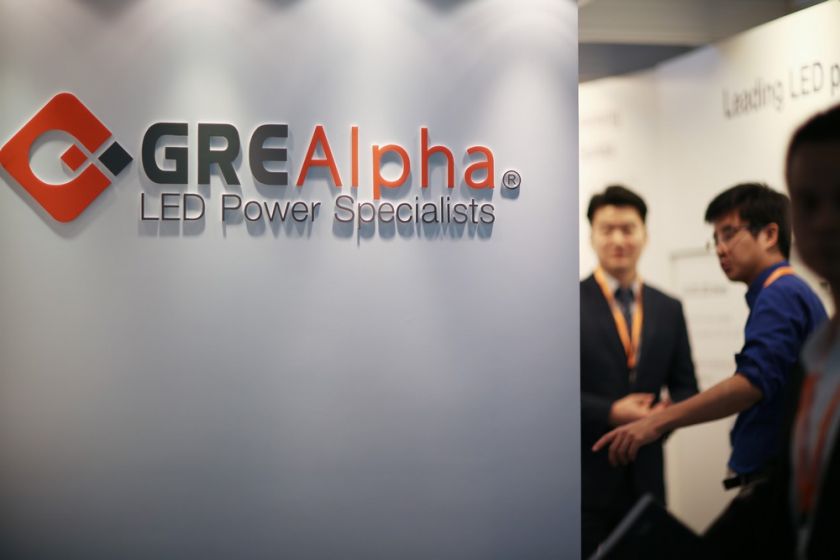 These growth areas are impacted by the internet of things (IoT) or internet-connected objects. IoT is more than a buzz word, it is changing the lighting industry in very big ways. "It's not just about lighting anymore, it's about how lighting can be connected with everything else such as your smartphone, your car or even your TV," says Richard Fong, Director at GRE Alpha. After nearly a decade in the smart dimming and lighting accessory industry and sixth year at the fair, GRE Alpha has seen technological shifts up close. They were the honored have products featured on the cover of the official HKTDC lighting fair magazine. Inside the publication, Fong shares his thoughts the demand for smart lighting is driving the development of IoT dimming solutions and the adoption of Digital Addressable Lighting Interface (DALI) protocols.
Fair attendees were able to see GRE Alpha's state of the art XLD series and DALI dimming modules. The XLD series dimming modules are suitable for consumer-grade LED applications and are engineered to fit inside any existing lighting fixture. When combined with a variable resistor or potentiometer the XLD dimming modules can result in flicker-free dimming. With the support of up to 28VDC x 1000mA, or 28 watts of input power, and easy installation, the XLD series dimming modules are an ideal choice for commercial needs of any scale.
The DALI dimming module, the other major product showcased by GRE Alpha, is an intelligent dimmer for home and commercial automation. The DALI dimming module supports a wide range of DC inputs - from 8-48 volts - and features spring-loaded terminals for easy installation. This dimming module offers 0-100% linear dimming with a standby power usage of fewer than 0.1 watts. Meeting the standards of the latest DALI Lighting control protocol IEC 60929, the DALI dimming module from GRE Alpha is an energy-efficient way to ensure lights are dimmable and effective.
Like all of GRE Alpha's products, the DALI and XLD series dimming modules were designed with the modular approach in mind. This allows them to be used with new or existing lighting fixtures, lowering the price barrier for many businesses with older fixtures. "GRE Alpha's unique modular systems approach enables our customers to quickly adapt to IoT (Internet of Things) and connected lighting allowing quick, easy and seamless upgrades of passive lighting systems into SMART lighting systems."
For more information about these and other modular products from GRE Alpha, fill out an enquiry form or contact GRE Alpha directly.
About GRE Alpha
GRE Alpha® Electronics, Ltd. specializes in the design and manufacture of solid-state lighting power supplies and lighting control accessories which are the lifeblood of indoor and outdoor LED lighting systems. Unlike many in the LED industry, GRE Alpha focuses on a modular approach. Their products can be used either in conjunction with existing systems or with new setups.
With more than two decades of power conversion expertise and a commitment toward innovation, GRE Alpha engages with industry pioneers to deliver highly efficient, installation-ready and agency-approved LED power conversion products for a wide variety of industry applications.
www.grealpha.com
Filed in: Company News