GRE Alpha's new Vietnam facility provides a solution to the U.S. – China trade war for U.S. customers
As the news from Washington and Beijing continues to focus on increased tariffs on Chinese goods imported into the U.S., Chinese LED lighting component manufacturer GRE Alpha is taking a proactive approach to help its U.S. customers control costs and minimize tariff impacts.
In addition to its well-established U.S. operations center in Gainesville, Georgia, GRE Alpha is ramping up manufacturing in Vietnam to deliver its world-class LED power supplies to the U.S. market without incurring the tariffs currently imposed on Chinese goods.
Same high quality, new state of the art facility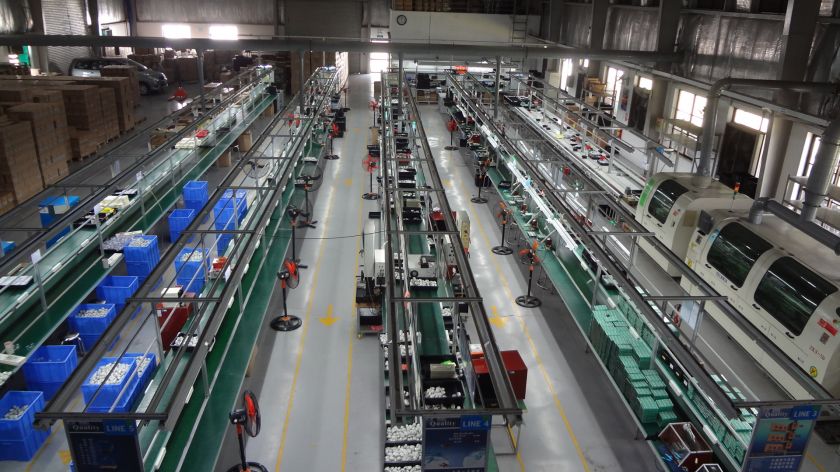 GRE Alpha's new Vietnam facility, located in Binh Duong Province, offers more than 300,000 square feet of ISO 9002, ISO 13485 and ISO 14000-certified manufacturing space, staffed by a highly educated workforce. Here, GRE Alpha is producing some of the world's most advanced and reliable LED lighting components, including LED drivers, dimming modules and accessories.
"Our Vietnam facility is fully staffed and capable of meeting U.S. demand for GRE Alpha's most popular products, including our DMX, EnOcean and DALI LED dimming modules. The investment in Vietnam is a clear signal to our U.S. customers that we value their business and want to give them options that will help them control costs while still having access to the high quality they've come to expect from GRE Alpha," says GRE Alpha's Richard Fong.
The response from U.S. customers has been extremely positive so far. In fact, GRE Alpha is advising customers to think ahead and place orders now for September/October 2019 delivery as demand has been steadily growing for its LED drivers and other LED lighting components.
To learn more about GRE Manufacturing and the benefits of its Vietnamese manufacturing capabilities visit GRE Manufacturing. To talk to a U.S. representative please contact dougg@grena.org.
Filed in: Company News